BUY ONLINE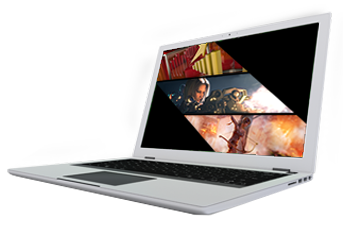 AMD-powered Laptops
AMD-powered Laptops for Business
AMD PRO A-series APUs deliver unmatched graphics and compute processing experiences on top of the features you need and expect, without a premium price tag.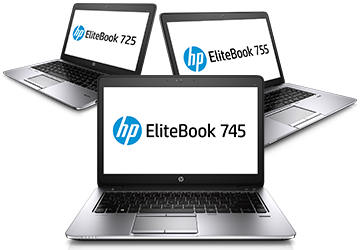 No-compromise performance
AMD-powered laptops are loaded with smart power management features to give you the performance that you need on the go. AMD Enduro™ technology enables battery life up to 11 hours. Plus, AMD Turbo Core technology kicks in to give you an extra performance boost when you need it, conserving energy and battery life when you don't.
World's best graphics experience
Help reduce the demand for BYOC with the world's best graphics experience delivered by AMD Radeon™ graphics. AMD Perfect Picture with AMD Steady Video technology offers a suite of features for enhancing the viewing quality of your videos and images, helping activities like video conferencing to flow along smoothly and ensuring that images look sharp and vibrant.
Advanced video productivity
Better graphics and compute performance help to accelerate productivity all around. You can run productive meetings with virtually uninterrupted online collaboration and enhance your visual communications with up to 53% better compute performance over previous generation AMD-based notebooks.
AMD-powered Laptops for Consumers
Get the best gaming and video entertainment experience, complete with natural user interface experiences, all powered by a revolutionary new architecture found in notebooks built with the new AMD FX and A-Series APUs.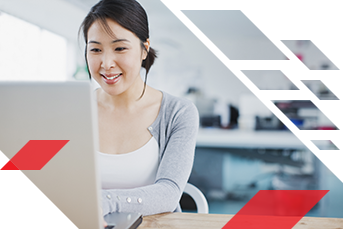 Revolutionary Architecture
Enjoy amazing performance and responsiveness from a new, future-ready architecture featuring up to 12 Compute Cores (4 CPU + 8 GPU). Savor new, visually rich experiences and intuitive, humanlike interactivity and get better visual performance with AMD Radeon™ R7 graphics. With AMD Enduro™ technology, your APU manages power automatically, giving you a boost in APU compute and graphics performance when you need it and throttling down when you don't, for the battery life you need, when you need it most.
​Best Gaming and Entertainment Experience
Get industry-changing features for amazing gaming performance and video quality. Push the boundaries of your imagination with AMD Radeon™ graphics, with gaming technology that has the same DNA found in the latest game consoles. Next-generation technology helps stabilize shaky home and online videos with a single click and makes the unwatchable memorable with AMD Steady Video. Also, enjoy enhanced realism in all types of games by adding more simultaneous sound effects and lifelike sound environments with AMD TrueAudio technology.
Natural User Interfaces and Pioneering Experiences
We are evolving the PC user experience, bringing you new ways to interact with your PC and rich, exciting visual experiences with 4K Ultra HD. With AMD Face Login, your PC recognizes you, making it more convenient and secure when accessing secure websites. AMD Gesture Control enables fast, real-time recognition, allowing your hand to work as a mouse to access your apps without touching the keyboard